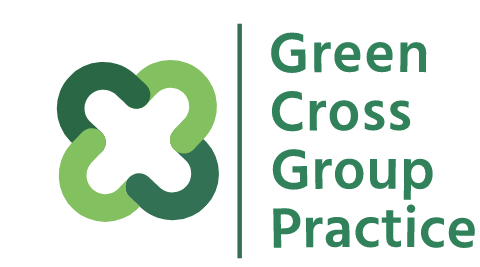 Green Cross Group Practice
63 Palgrave road, S5 8GS
Branch Surgery: 28 Dunninc Road Surgery, S5 0AE
Current time is 00:17 - Sorry, we're currently closed. Please call NHS 111

Telephone: 0114 234 4729
Out of Hours: 111
Latest News (click title to open):
Complaints and Suggestions
The practice conducts an annual review of patient complaints and suggestions to ascertain general learning points which are shared with the team.
If you wish to make a complaint about any aspect of the services provided at the surgery please speak to the Managing Partner, Mr Nicky Normington or Operational Practice Manager, Mr Ian Moorhouse.
You can do this by ringing  0114 2344729 by emailing sheffieldccg.gcgpmanagement@nhs.net or you can write to us at the above address. Please mark this for the attention of the Management Team.
Any complaint will be acknowledged in writing by the Management Team within 3 working days. A meeting may also be offered at a mutually convenient time for you to discuss your complaint further with one of the Management Team.
Positive feedback is also gratefully received.
Sheffield Advocacy Hub:
If you need any support or an advocate to assist you in making a complaint, you can find more information at:
Sheffield NHS Complaints Advocacy | Sheffield Advocay Hub (sheffieldadvocacyhub.org.uk)
Complaints may also be forwarded to:
NHS England           
NHS England welcomes concerns, compliments and complaints as valuable feedback that will help us learn from your experiences and make improvements to services we commission.
You can complain or give feedback:
By post to:
NHS England
PO Box 16738
Redditch
B97 9PT
By email to: england.contactus@nhs.net
If you are making a complaint please state: 'For the attention of the complaints team' in the subject line.
By telephone: 0300 311 22 33
The opening hours are: 8am to 6pm Monday to Friday, except Wednesdays when we open at the later time of 9.30am. We are closed on bank holidays.
 Health Ombudsman           
If you're not happy with how we've dealt with your complaint, and would like to take the matter further, you can contact the Parliamentary and Health Service Ombudsman. The Ombudsman makes final decisions on complaints that have not been resolved by the NHS, government departments and some other public organisations. Their service is free for everyone.
To take a complaint to the Ombudsman:
Visit: www.ombudsman.org.uk
By Telephone:  0345 015 4033.