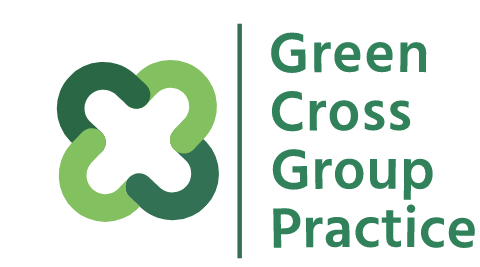 Green Cross Group Practice
63 Palgrave road, S5 8GS
Branch Surgery: 28 Dunninc Road Surgery, S5 0AE
Current time is 23:41 - Sorry, we're currently closed. Please call NHS 111

Telephone: 0114 234 4729
Out of Hours: 111
Latest News (click title to open):
Flu Vaccinations
DO NOT BOOK ANY APPOINTMENT UNLESS YOU HAVE RECEIVED A TEXT OR LETTER FROM US AS WE HAVE ORDERED THESE PER LAST YEARS COHORT.
ANY PATIENT WHO HAS BOOKED AN APPOINTMENT BUT HAS NOT RECEIVED A LETTER OR TEXT FROM US WILL HAVE THEIR APPOINTMENT CANCELLED.
We have to order our flu vaccinations a year in advance for our at risk patients and the over 65's. We understand there are more cohorts this year due to the COVID-19 pandemic but we were not aware of these until recently. Our vaccines are reserved for the cohorts as stated above and should any vaccines remaining after this we will offer these to the extra cohorts (50-64 years and household members of shielding patients) after 1st November 2020.
Booking your appointment for your vaccine:
• Patients who have a registered mobile on their records will be sent a text informing them on the colour clinic they need to book into. Patients without a mobile on their records will be sent a letter or they can call between 4-6pm only to book an appointment.
• Patients must book into the correct colour clinic in order to reserve their flu vaccination. If the patient books into the incorrect clinic they will be cancelled and we may not be able to reserve you another vaccine due to allocation of appointments per vaccines.
• We may send you a text with a questionnaire attached regarding if you are declining your flu vaccination. We would appreciate responses. This will stop us from sending you further invites.
• Only contact the surgery to book a flu vaccine appointment between 4pm-6pm. If you call outside these hours we will not deal with you request and ask you call back during the allocate times mentioned.
• Only patients who have been sent a text or letter may book these appointments. Any patient who has not had a letter or text their appointment will be cancelled.
• Patients on additional cohorts will be able to book after 1st November 2020. (50-64years and household members of shielding patients).
Attending the Practice for your vaccine:
• You must attend for your appointment on your own unless you need help in mobilising.
• Walk to the practice if you are able to. The only car parking at the practice will be for blue badge holders only.
• Do not arrive early or late for your appointment time: we have allocated a strict number of patients per period to ensure that people are queueing for the minimum of time and social distancing is maintained.
• You must wear a face mask before entering the building. Failure to do so will mean you will be turned away due to risk to staff and other patients and you will be contacted at a later date to discuss this.
• Your temperature will be checked before you enter the building by a member of staff. Should your temperature be raised we will ask you to leave the premises immediately and we will contact you with an alternative appointment.
• We encourage you not to touch anything in the practice. Bring your own hand sanitiser to use should you wish to.
• Please follow the instructions for queuing. The queue will be controlled to ensure social distancing. If you are in a wheelchair or have very limited mobility, please make yourself know to the Queue Marshalls who will be easily identifiable.
• There will be a one way system throughout the building. All patients are expected to follow the one way system unless you have problems with mobility and we will escort you safely back through the main entrance.
• If it is raining on the day, please come prepared with an umbrella as the queue will be outside for a short period of time.
• There will be no chairs available to sit while waiting and you will not be able to sit whilst having the vaccination (for infection control). If you think you will struggle with this, please speak to the Queue Marshall on arrival.
• Wear clothing which makes it easy to expose your upper arm such as a t-shirt. The vaccinations will be given in the doorways of the rooms to comply with infection control.
• Use of toilets will not be available.
• Do not attend if you or any members of your household have symptoms of coronavirus, or if you have been told to isolate. We will be able to rebook you after you have completed your isolation period.
• Please follow the instructions of the staff who are supervising the patient flow – they are there for your safety.