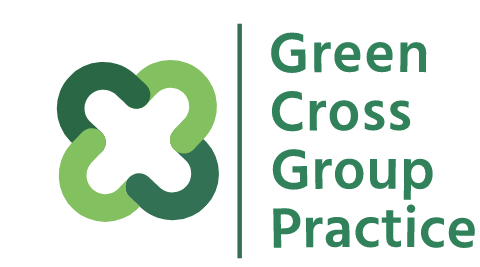 Green Cross Group Practice
63 Palgrave road, S5 8GS
Branch Surgery: 28 Dunninc Road Surgery, S5 0AE
Current time is 22:35 - Sorry, we're currently closed. Please call NHS 111

Telephone: 0114 234 4729
Out of Hours: 111
Latest News (click title to open):
What We're Doing to Help
Green Cross Group Practice formally declared a climate emergency in December 2021. We pledged to reduce the greenhouse gas emissions (carbon footprint) caused by our practice and we aim to reach Net Zero within ten years or faster if possible.
On top of this, we are undertaking projects to improve the Practice's sustainability.
Projects we have completed so far:
Introduced recycling scheme(s).

Switching to greener prescribing including changing inhalers.

Introducing a Cycle to Work scheme.

Minimising the amount of paper letters we send, instead using phone calls, texts or emails.

Switching our search engines to Ecosia (Ecosia – the search engine that plants trees) which plant trees when you use their search engine.

Promoting and using Fairtrade products wherever possible for staff.

Reducing water and energy wastage.
Projects we're working on:
Looking at all the outdoor activities that patients can get involved with in the area – parks, community gardening groups, park runs, walking trails etc, and assisting patients in utilising them with out google maps page: https://www.google.com/maps/d/embed…

Calculating the carbon footprint of our organisation and then developing a detailed plan of how we can reach Net Zero.

Labelling all our plugs to remind staff what can be switched off after use.
We're also involved with Move More – A project that gets patients and staff to become more active!
We're aiming for the gold award this year by:
Enabling staff to get more active.

Enabling patients to get more active.

Partnering with local physical activity providers.