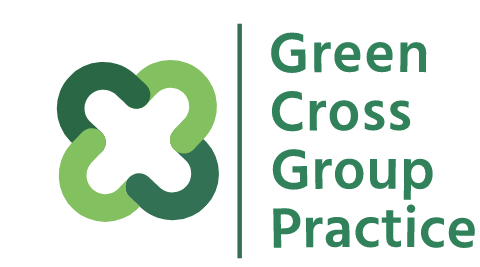 Green Cross Group Practice
63 Palgrave road, S5 8GS
Branch Surgery: 28 Dunninc Road Surgery, S5 0AE
Current time is 22:47 - Sorry, we're currently closed. Please call NHS 111

Telephone: 0114 234 4729
Out of Hours: 111
Latest News (click title to open):
What you can do to Help
We've put together a list of a few things you can do to help the planet and our Greener Practice project. A lot of the information here, and more, can be found at Greener Practice – For Patients.
To Help our Project you can:
Use our "Living Greener" mapping tool to find nearby places where you can get some fresh air: Google Maps – Living Greener
Discuss which inhaler you're using with your GP or Pharmacist to see if a more environmentally friendly inhaler is suitable.
Recycle any used inhalers at your local pharmacy.
Make sure your disease-control is as good as it can be- your GP can help you with this.
Talk to your GP about any medication you're not using.
You can also get involved with Move More, a way to keep yourself fit and healthy!
To Help the Planet Some More, you can:
Switch your search engines to Ecosia (Ecosia – the search engine that plants trees) which plant trees when you use their search engine.
Try to reduce your meat intake- This helps your health and the planet's health!
Use public transport, walk, or cycle to work whenever you can.
Work out your carbon footprint: WWF- Your Footprint